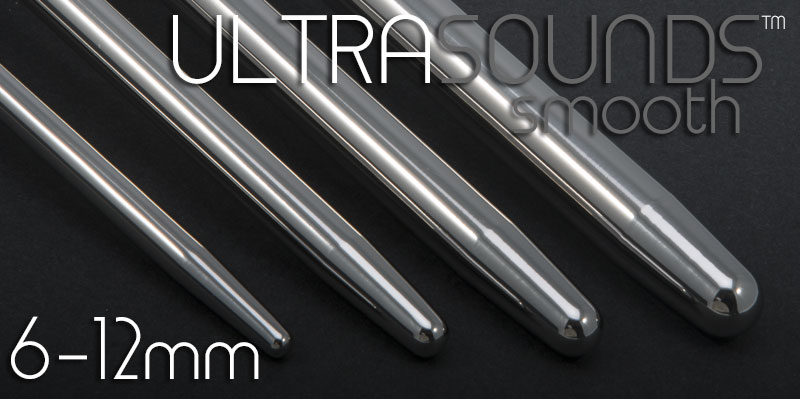 A revolution in urethral electroplay, Our range of UltraSound™ Smooth urethral electrodes have been designed with a gentle taper to enable the user to go further.
Manufactured from solid stainless steel, then polished to a mirror finish. These ultra smooth ultra shiny urethral sounds feature a sleek tapered end with a rounded tip.With a 2mm differential between the tip and the shaft you get a gradual stretch as you gently insert this sound helping to open you up, ensuring that you can go on to take the full diameter.
All of our UltraSounds™ are designed with a stylish grooved base area to help with gripping them with lube covered fingers and are fitted with an industry standard 4mm socket.
The UltraSounds™ are all covered by our Lifetime Guarantee.