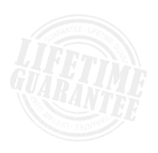 We have always said that we pride ourselves on not just our products, but also the service we offer. Unlike other manufacturers we don't just sell boxes off a shelf, we strive to create the ultimate in E-Stim pleasure, and we are trying to offer you that little bit more.

All of our control units and our premium electrodes are covered by a LIFETIME GUARANTEE. In other words if it fails in reasonable use, within your lifetime, and you are the original purchaser, we will endeavour to repair or replace it free of charge. All you need to do is get the item back to our workshops in the UK, and if its older than a year, then we ask for $25 USD/€25 to cover the return shipping after repair.
Courier Shipping
If you wish us to use a faster courier to ship your repaired unit back, OR you wish us to use a courier to arrange a pickup, then the costs are slightly higher. These are examples, for other locations please contact us for more detail.
| | |
| --- | --- |
| Country | Pickup OR return |
| US | $54 |
| EU (exl Germany) | €35 |
| Germany | €40 |
| UK | £11.99 |
What does it cover?
All of our control units, namely the ElectroHelix™, ElectroPebble® Series 1,2B, ABox™, ABox MK 2, the Classic E-Stim Remote™ (Receiver and Transmitter) and Remote System.
All of our premium Electrodes ; Micro, Classic (Small/Medium/Long), Flange, Moaner, MJ, Deviant&trade Family; Magnum™ Family, Torpedo (Small and Large), Stuffer™, OMG™ and the Decimator™, The Red Collection (The Bobble™, Small and Large Flo™) Black Collection, our full range of UltraSounds™, PenisPlugs™ MicroSounds™, E-WMCBP 2.0, and our Electro Eggs and E-Bead 2.0 (excluding cable).
We also cover our Electrowands™ and ElectroRing System
What doesn't it cover?
Anything not listed above, any batteries, cables (which includes those captive on the Electro Egg) power supplies and consumables. However we may ask you to return these in the event of a possibly fault for investigation. We also do not cover liquid damage to control units, or damage caused by inappropriate cleaning, storage or use.
What do I do if I have think I have a fault?
Firstly contact us. You do not need to contact the shop or website you originally made the purchase. We will then issue a returns number, together with details on when and how to return the unit to. Do NOT sent anything back without contacting us first and obtaining a Repairs Authorisation Number. If you are returning electrodes, please ensure that they are clean.
I don't have a receipt what do I do?
We do ask that you retain the proof of purchase, we can sometimes work around that, just give us some indication as to where and when the unit was purchased and we can see what we can do, but if we cannot help then it will become a chargeable repair and subject to both a test fee and cost of repair. Please note our Lifetime Guarantee does NOT cover second hand units.
I was given it as a present or a gift am I covered?
Yes, but only if they were kind enough to give you the receipt, or at least they kept it.
The small print.
The lifetime guarantee does NOT include shipping charges, customs duty, or any other moneys needed to return the unit to us.
Goods must be returned to our UK workshops, suitably packaged. We cannot be held responsible for items returned and lost in the post.
The lifetime guarantee does NOT include accessories ie pads, batteries or cables. Accessories and consumables are all supplied on a limited 3 month guarantee.
Does not include consequential loss or damage.
Does not include damage caused by mishandling or misuse. This includes water damage or corrosion caused by incorrect cleaning or storage and the use of non approved accessories.
Goods must be returned with any security seals intact.
Proof of original purchase may be required.
Repair or replacement is at our discretion. If the item is no longer in manufacture we reserve the right to replace with an item of equivalent or better function.
Please ensure you mark any returned items clearly with 'returned for repair', to avoid any unnecessary customs duty. In the event that a returned repair is not marked as stated it will generally be held by customs and eventually returned to you.
Last updated September 2023
Wayne
E-Stim Systems Ltd