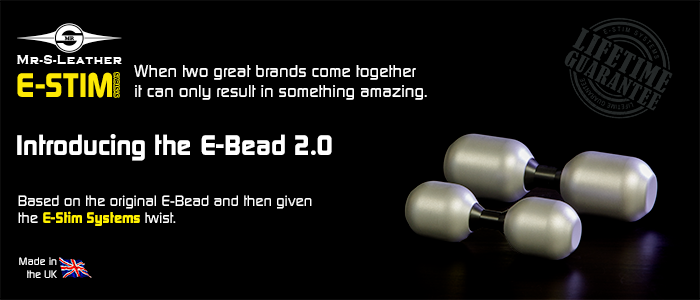 We have collaborated with Mr S Leathers of San Francisco to create the next generation of their best-selling E-Bead, The E-Bead 2.0.
We took their original design and gave it our own twist, the E-Bead 2.0 is a bi-polar insertable made from solid aircraft grade aluminium with our luxurious Satin finish and fitted with a 1.5m captive cable with a 3.5mm right angle jack plug, everything you need to plug into any of our Power Boxes.
Available in both Small and Large you should be able to find one that fits your needs, and whilst it is designed as a butt plug it is also suitable for vaginal use.