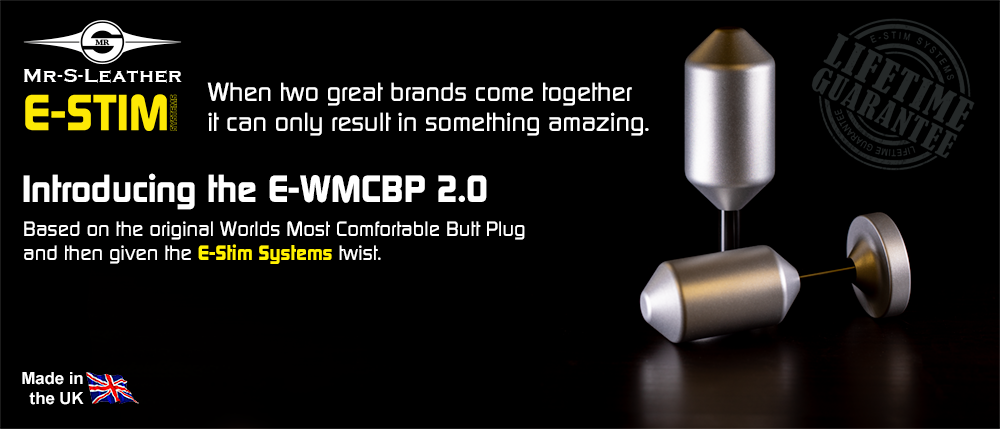 We have partnered with Mr S Leathers from San Francisco to create the next generation of their best-selling Electrified World's Most Comfortable Butt Plug (E-WMCBP 2.0). We took their design applied good old British know how and applied our own little twist to it to bring you this amazing new product.
The E-WMCBP 2.0 is a bi-polar insertable made from solid aircraft grade aluminium which gives it a nice weight and features our luxurious Satin finish. Based on the original silicone-based versions from Mr S Leathers we have now taken it to the next level.
Cleaning is simple and easy as the electrodes can be easily disassembled and immersed and washed off in hot water with light detergent to get them nice and clean and then wiped dry. Caustic cleaning substances are not a good idea as this may damage your electrode, and obviously you need to make sure the electrode is completely dry before storage.
Available in both Medium and Large you should be able to find one that fits your needs, and whilst it is designed as a butt plug it is also suitable for vaginal use.