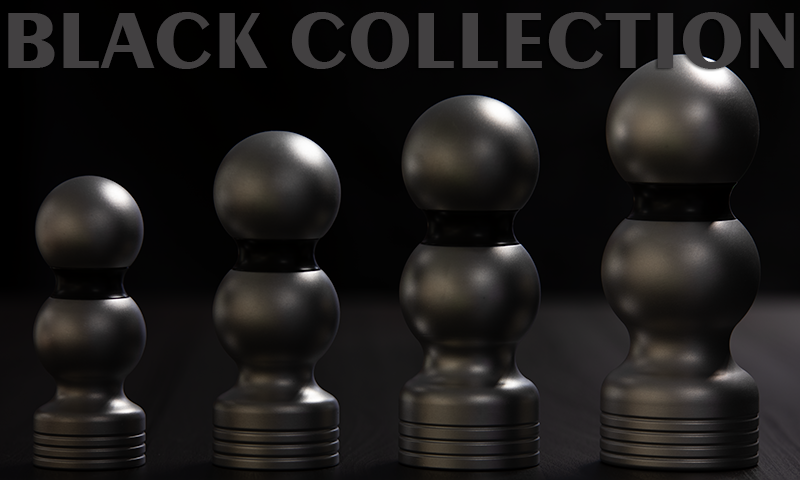 Forget 'Grey' explore your darker side with the Black Collection from E-Stim Systems.
A family of 4 electrodes based on our ever popular Bobble.
The smooth double sphere and dual waisted design allows for the Black Collection to slide in easily and then stay in place. Not only that but you have the option of how deep you go. Stop at the first waist and feel the sensation focused around the opening or go to the second waist and feel those tingles and contractions deep inside. Made of aircraft grade aluminium and with our signature Luxurious Satin Finish.
Cleaning is simple and easy. Any one of The Black Collection can be disassembled and immersed and washed off in hot water with light detergent and then wiped dry. Caustic cleaning substances are not a good idea as this may damage your electrode, and obviously you need to make sure the electrode is completely dry before storage.
With 4 sizes the Black Collection takes you from the unassuming Small to the more than challenging XL and with two other sizes in between there should be a size for everyone. Suitable for both anal and vaginal use the Black Collection will take you places you have never been before.