The Torpedo Family. Ranging from the Small Torpedo at 1 1/2" diameter right up to the world beating Decimator™, the Torpedo range covers the largest range of electrode sizes in any e-stim electrode collection available.
Effective Design
Every electrode in the Torpedo Family features our top-bottom contact design, giving a far more effective stimulation, as well as providing the bulk of the electrode in the head for that fullness sensation.
Available as standard in our luxurious Satin finish, or a highly polished option.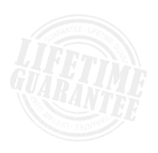 Lifetime Guarantee
All of our Torpedo Family can be disassembled for cleaning and are covered by our lifetime guarantee.
We are the only E-Stim Company in the world that offers a Lifetime Guarantee on every Premium Electrode we sell. If you manage to break it in normal use, or it fails due to issues with materials or workmanship, then we will replace or repair it free of charge. All you need to do is return it back to our workshops here in the UK.
Cables
We don't supply a cable with our Torpedo Family electrodes, as one cable will fit many electrodes, so to help you decide if you need a cable all of the electrode web pages are now marked with a simple cable key to indicate what cables are compatible with each electrode.
The Torpedo Family Electrodes come with 4mm connections, and need a 4mm cable. They can also be used with our 4mm Low Profile Cable which means less of the connector sticks out (ideal if you want to sit on an electrode).
Easy to Clean
Cleaning is simple and easy. Any one of The Torpedo Family can be disassembled and immersed and washed off in hot water with light detergent and then wiped dry. Caustic cleaning substances are not a good idea as this may damage your electrode, and obviously you need to make sure the electrode is completely dry before storage.